There are times when you want to use a foreign web service, but you can't because of access restrictions by country or region. On the other hand, there are times when you cannot use the web services of home country from overseas.

VPN apps make it easy and safe to access even services that have access restrictions based on location. In this article, I will explain the benefits of using a VPN app and how to use ExpressVPN that has a reputation for performance among VPN apps.
Advantages of Using a VPN App
What is a VPN?
A VPN stands for Virtual Private Network, and it allows you to encrypt your online activities and keep them private, protecting the privacy of your personal information and communications. A VPN connection is also safe when using unsecured public Wi-Fi networks.
You can also make the actual IP address that identifies your location change to another IP address of another region (country). This allows you to access video streaming services and online stores that are restricted by country or region, as if you were actually in that region (country).
When do you need a VPN?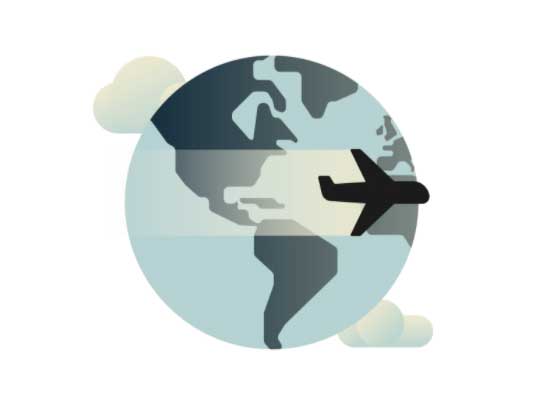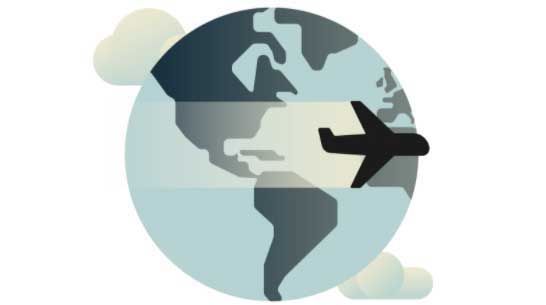 While traveling
Even when you are traveling abroad, If you have a VPN, you can use the internet as if you were still in your home country.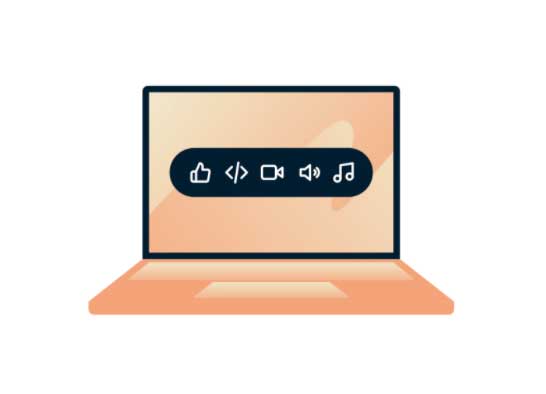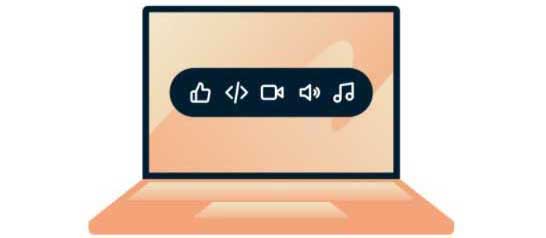 Video streaming
If you have a VPN, you can watch video streaming services that you would normally can not access by regional access restrictions.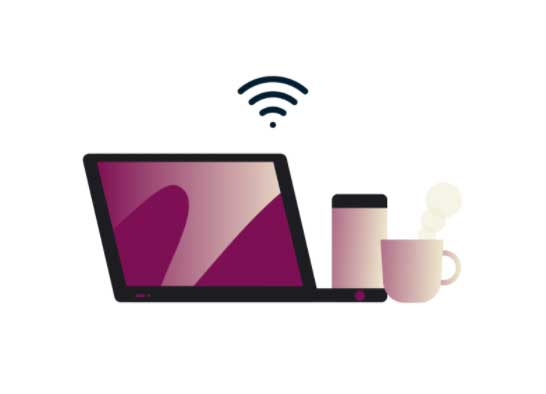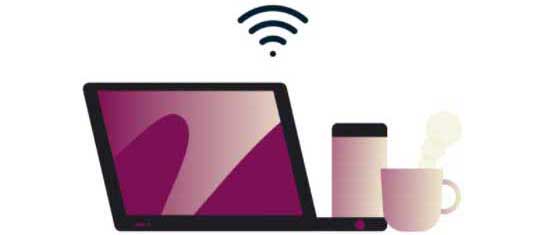 Public Wi-Fi
Public Wi-Fi in cafes, airports, etc. can be unsafe, but with a VPN, your communications will be protected by encryption.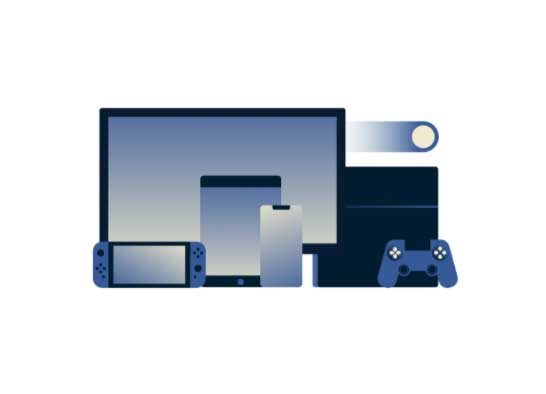 Cloud Gaming
Some of the popular cloud gaming services are available only in US. With a VPN, you can use them without any access restrictions.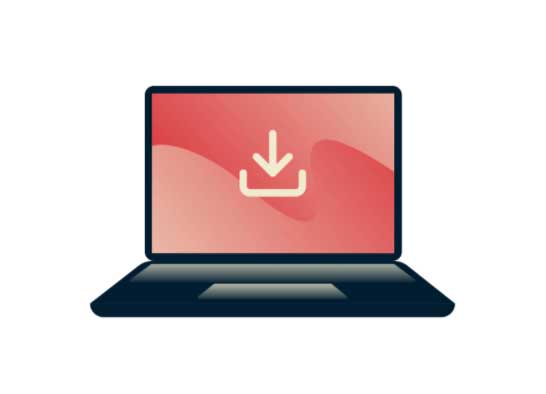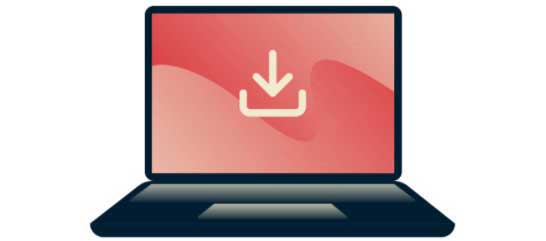 File-sharing
P2P file sharing services are convenient but can be unsafe, and with a VPN keeps your IP address private and anonymous.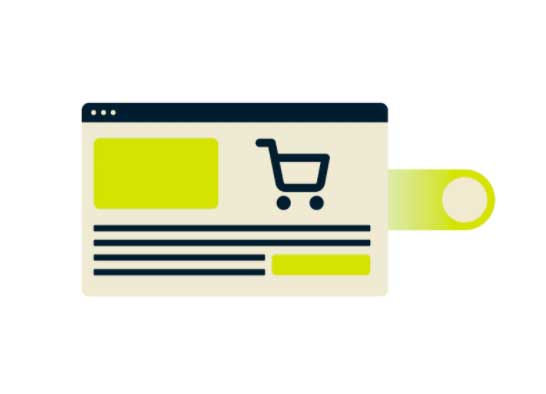 Shopping
Some online stores show different prices to people in different countries. With a VPN, you can find the best deals from any place.
What is ExpressVPN?


ExpressVPN is a software that Express VPN International Ltd. located the British Virgin Islands has been providing since 2009, and has a good track record and reliability. It has been rated the best VPN for speed, stability, variety of locations, security, complete anonymity, and ease of use.


The app is available for all operating systems, including Windows, Mac, iOS, Android, and Linux . Extensions for browsers are also available, and VPN can be set up on routers, streaming devices, game consoles, etc. ExpressVPN is the only one that supports this level of security and performance, and is constantly introducing new technologies that will continue to improve security and performance in the future.


ExpressVPN is simple and easy to use, no complicated setup required. All you need to do is select a location and click the Connect button to ensure safe and free Internet access. That is a great advantage for beginners to VPN apps.
Over 160 Locations in 94 Countries
ExpressVPN operates over 3,000 servers in over 160 locations in 94 countries. There are other VPN service providers, but, ExpressVPN is the only one that operates on such a large scale.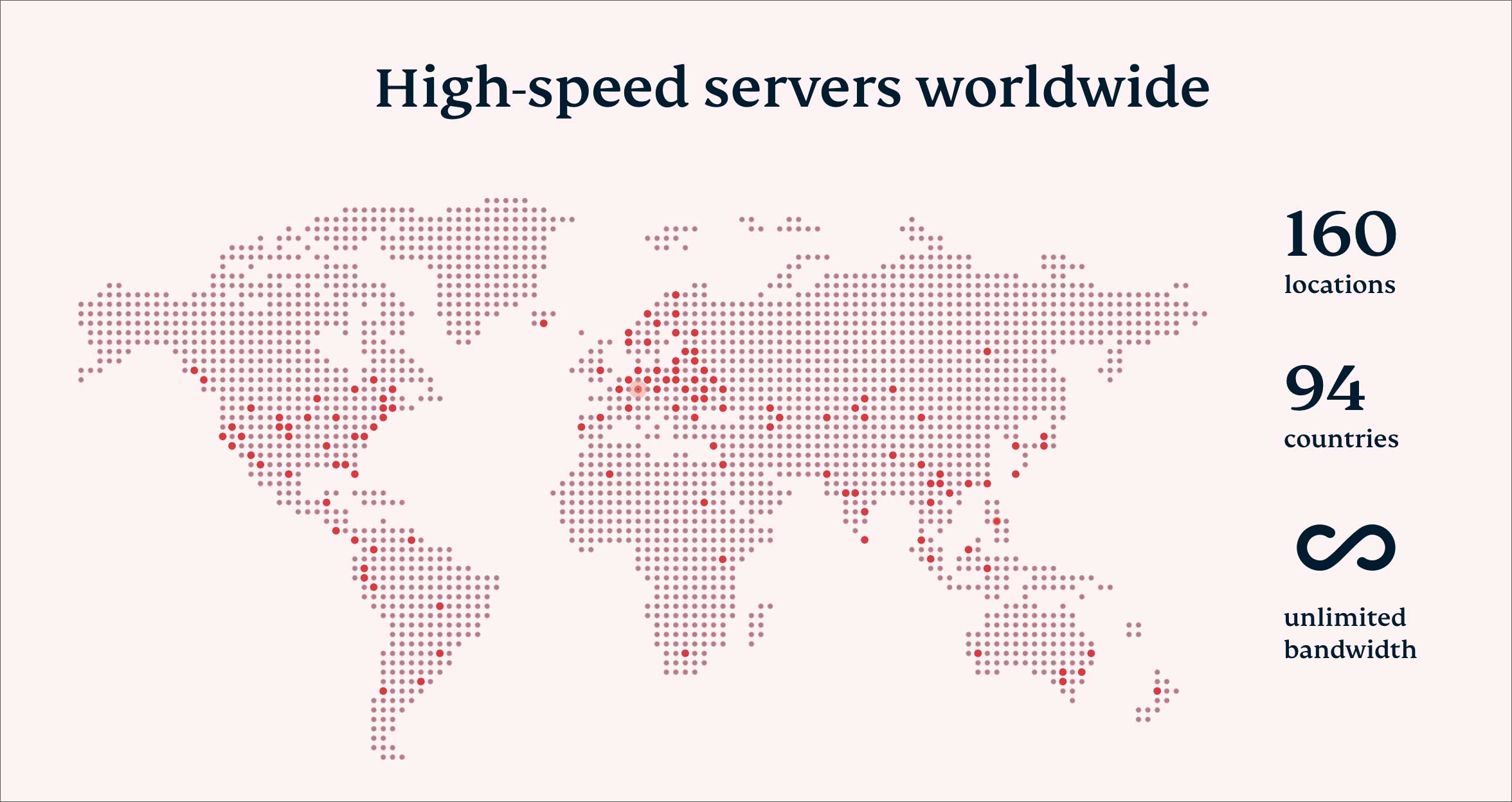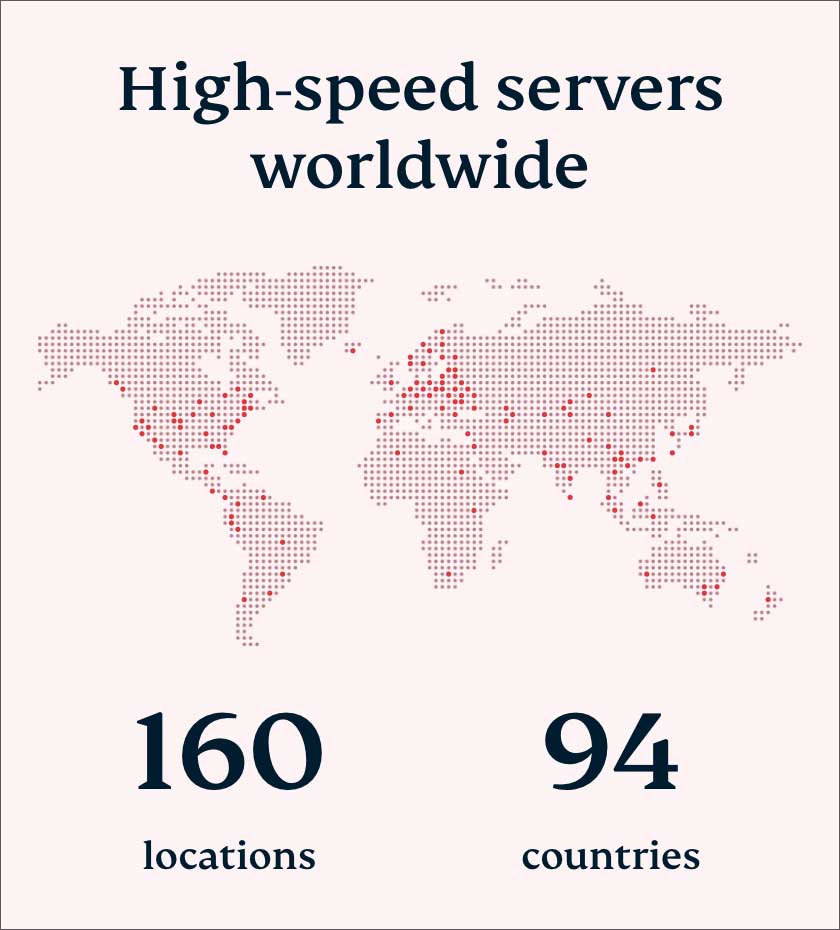 Major server locations include,
Canada, USA, France, Germany, Italy, Netherlands, Spain, Brazil, Sweden, Switzerland, UK, Australia, Hong Kong, India, Japan, Singapore, South Korea, and Taiwan.
This makes it possible to connect to a wide variety of countries/regions with a stable connection. There are VPN services that are cheaper than ExpressVPN, but there is no point in using them if the connection is not stable, if you cannot access web services in your desired area, or if the security is poor.

ExpressVPN is the easiest way to get the features you need in a VPN to protect your privacy and securely access locations around the world.
ExpressVPN Pricing Plans
ExpressVPN offers three types of pricing plans
1 month
$12.95
per month
Billed $12.95 every month.
30-day money back guarantee.
6 months
$9.99
per month
Billed $59.95 every 6 month.
30-day money back guarantee.

12 months
$8.32
per month
Billed $99.95 every 12 month. 30-day money back guarantee.
1-month plan costs $12.95/month, while 12-month plan costs $8.32/month, so you can save a lot of money if you sign a long-term contract.

6-month plan requires you to pay for 6 months first, and 12-month plan requires you to pay for 12 months first, but both plans are covered by the 30-day money back guarantee, so if you don't like it, you can cancel/refund the plan and get a full refund.

If you like ExpressVPN and take into account that you will continue to use it, it would be better to start with the 12-month plan to get the best results.
How to Get ExpressVPN
Let me explain how to get ExpressVPN. 
First, go to the top page of the official site and click on "Get ExpressVPN".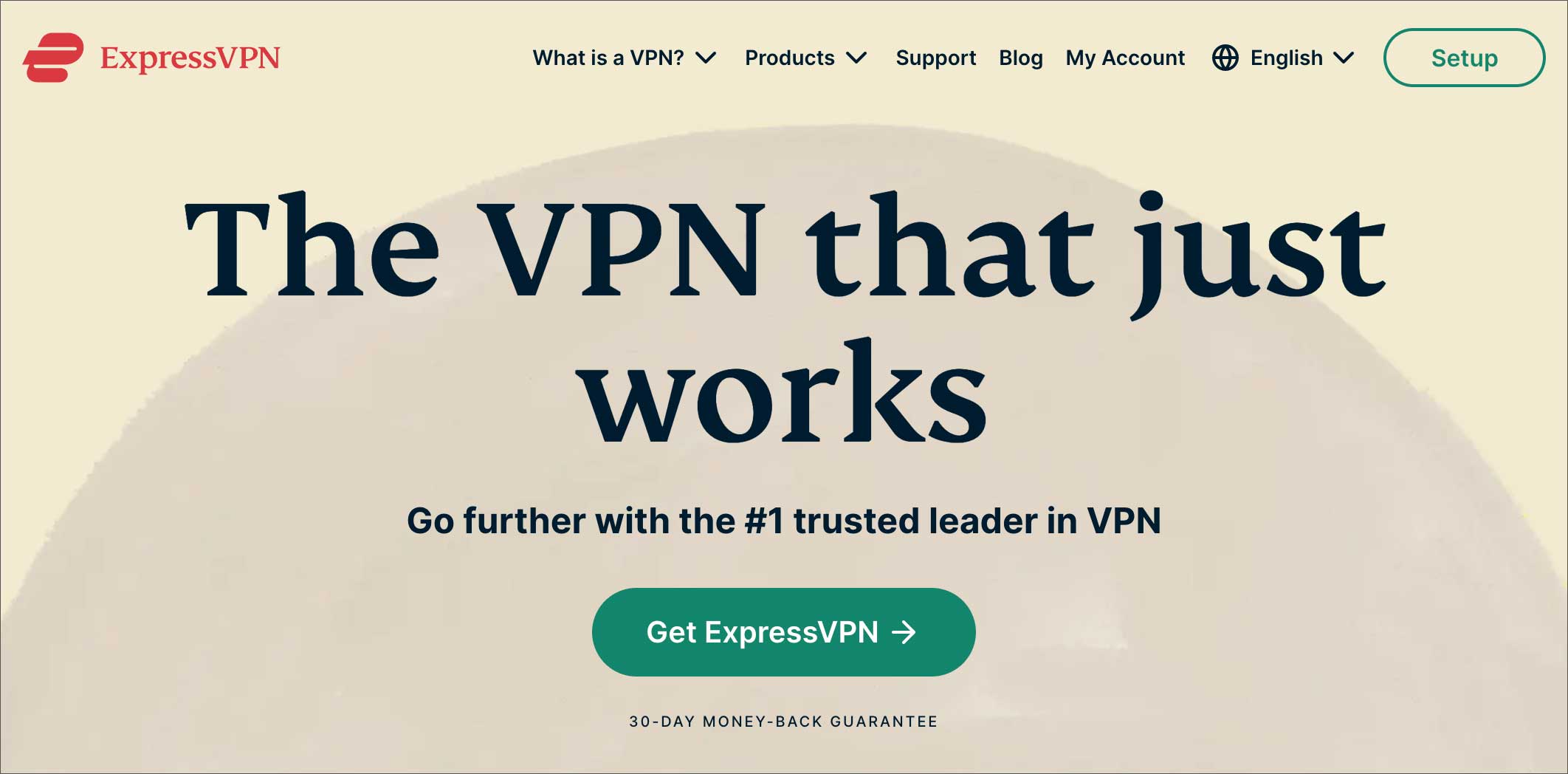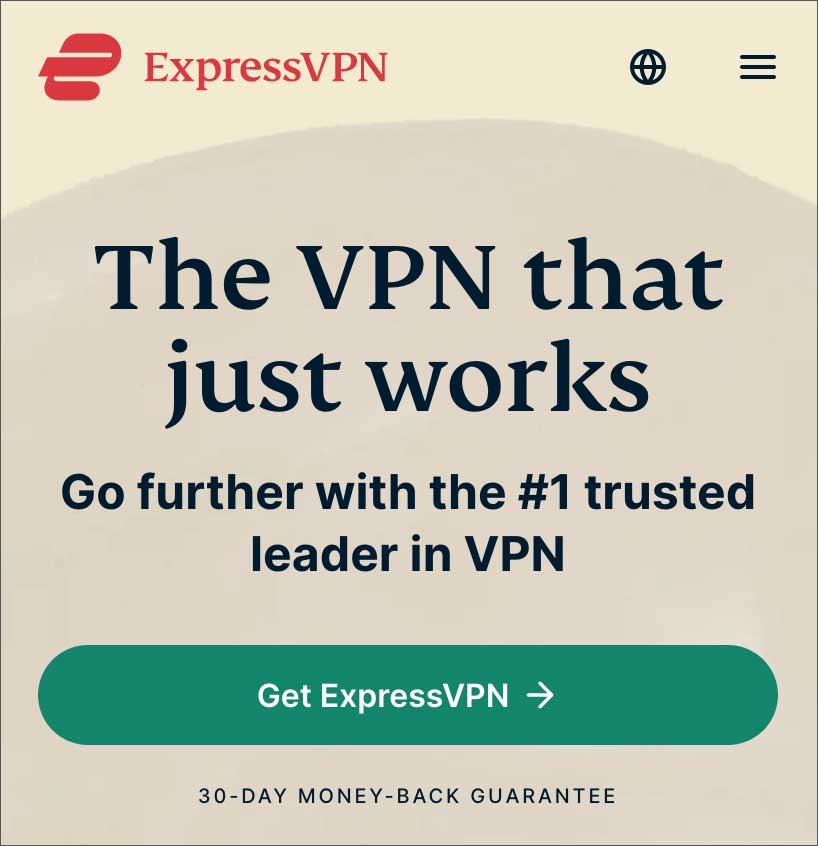 On the following screen, choose your payment plan from "1 month/6 months/12 months". As you can see, the 12-month plan is the best deal if you plan to use it for a long time.

Of course, all plans are covered by the money-back guarantee within 30 days (If you want, you need to cancel and refund by yourself).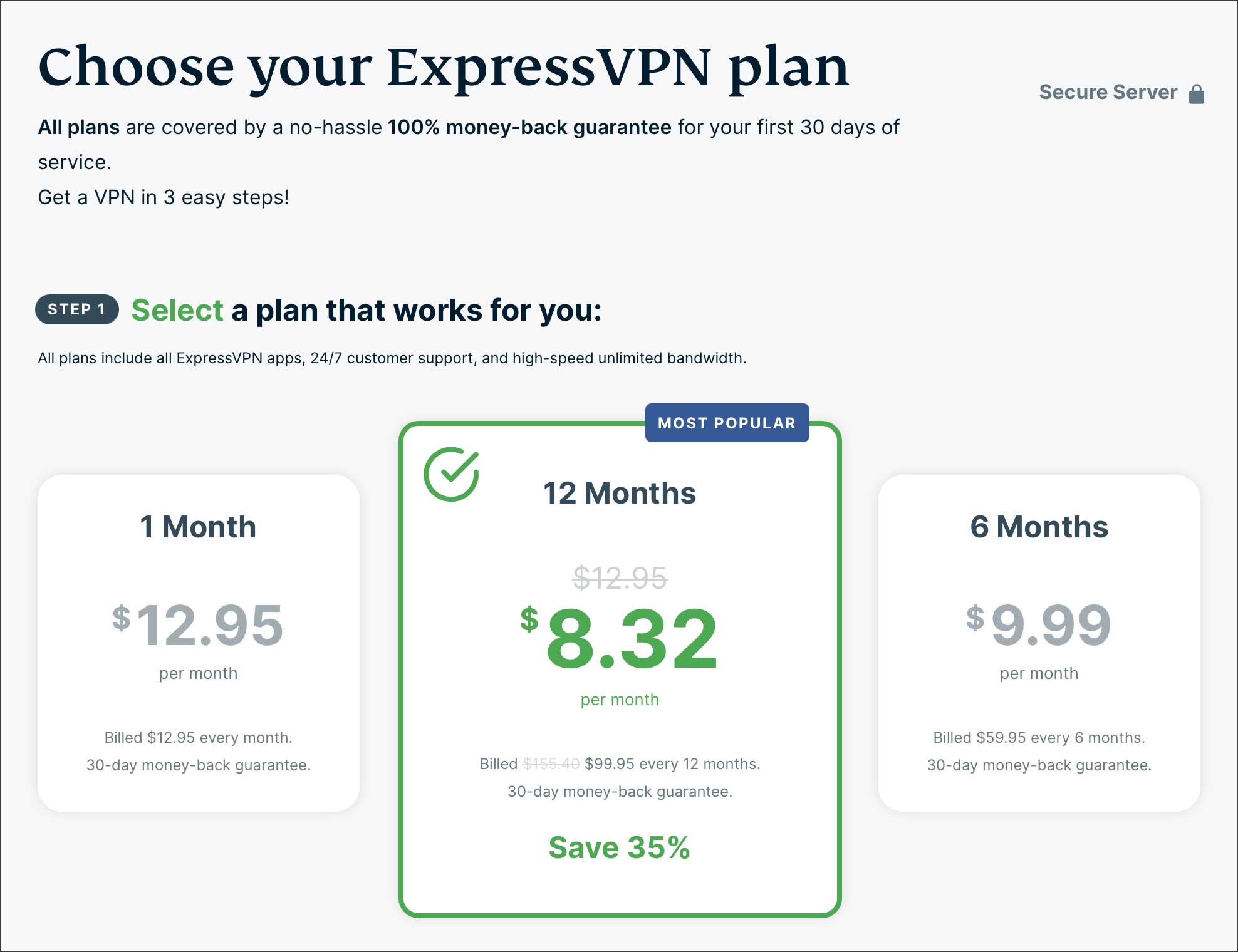 Scroll down to the bottom of the screen and enter your email address.

Next, select a payment method (Credit card, PayPal, etc.) and follow the on-screen instructions to complete your subscription purchase. A variety of payment methods are available as shown below.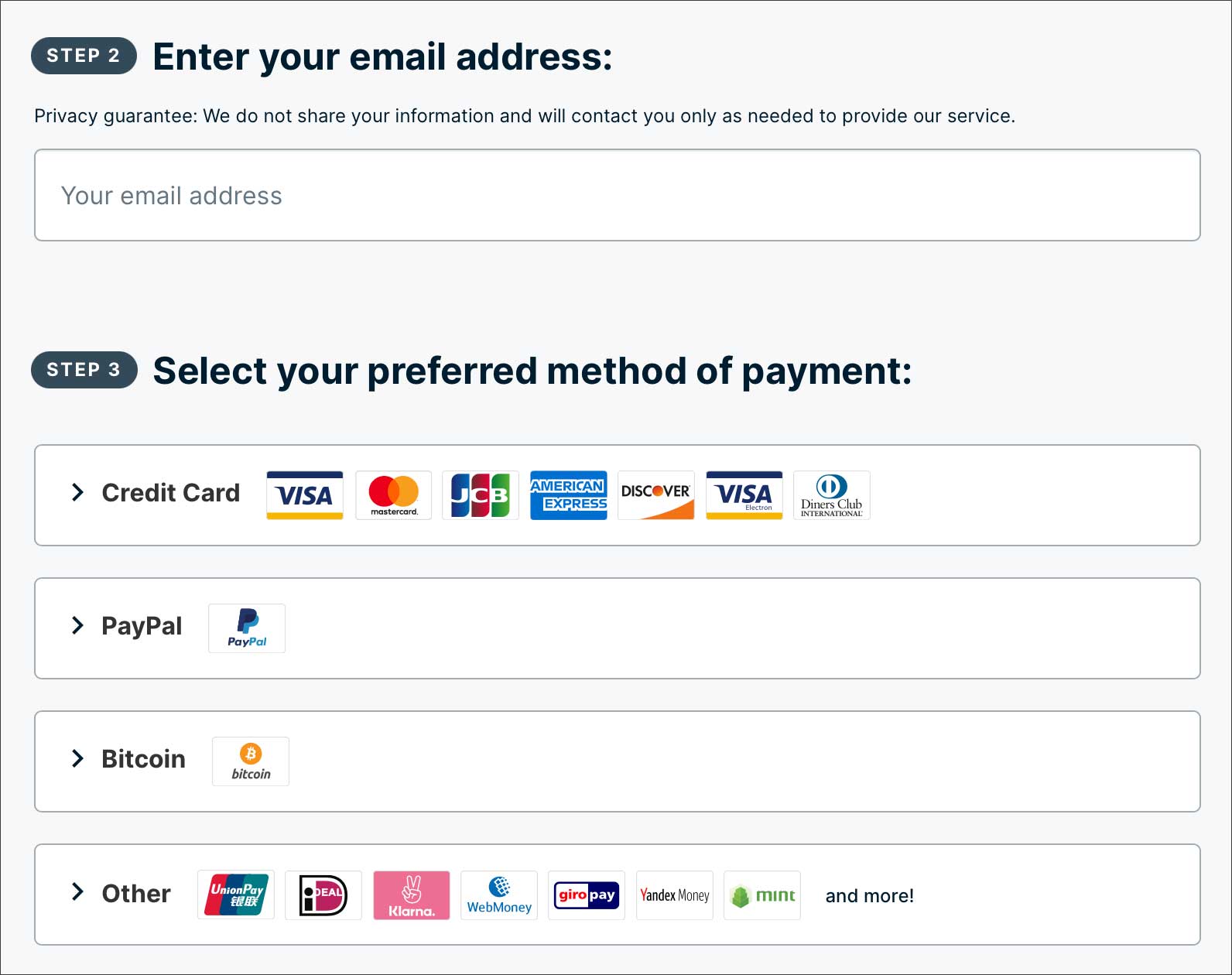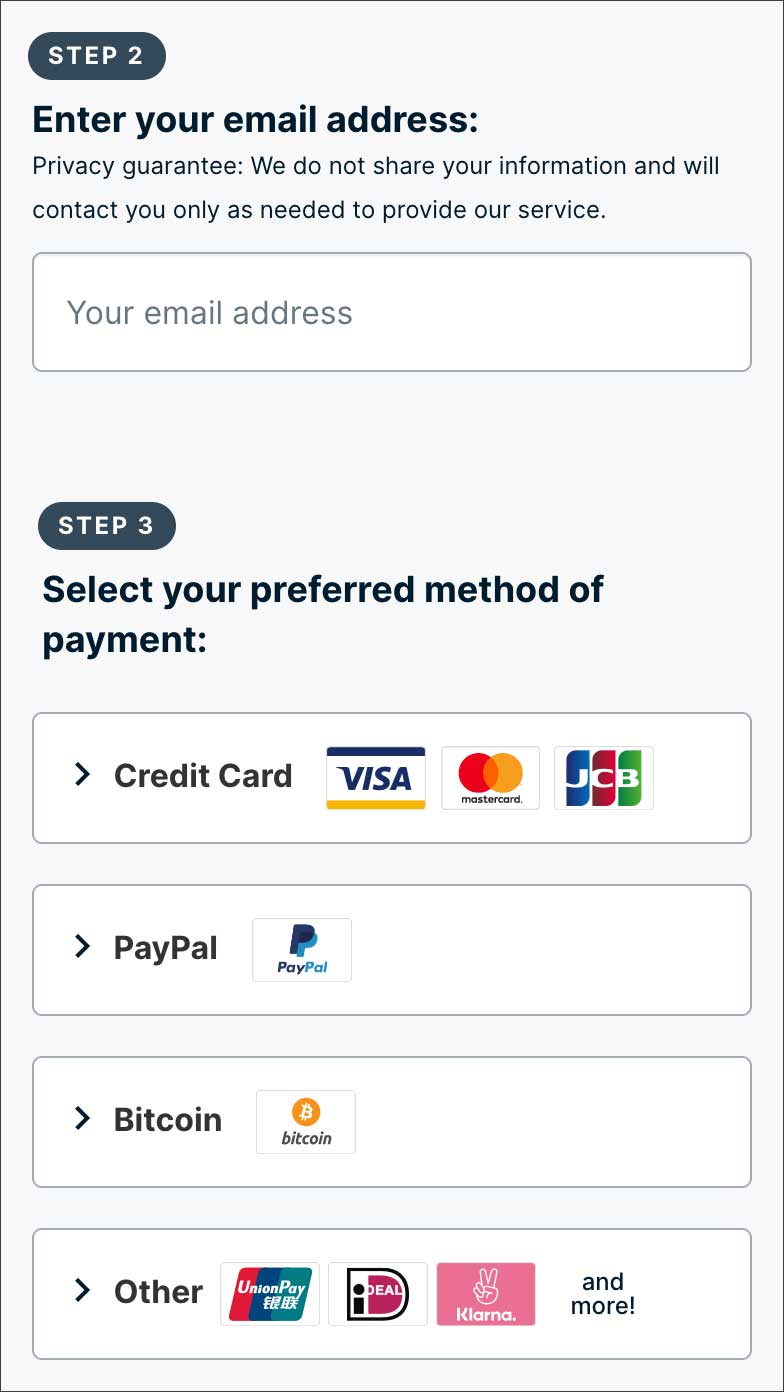 Once the payment is complete, a login password will be generated automatically, and you should write it down (you can change it later).
Also, you can set a different password here. Select "Create a new password" to set a different password. If you don't want to change it, click "Continue with this password".
You will be automatically logged into your ExpressVPN account page. At first, you will see a screen for downloading apps for Mac, Windows, iOS, or Android, depending on the device you are accessing. You can also download the app here.


However, the download screen that appears depends on the device you are accessing, so first click(tap) on "My Account" from the menu to see the front page of your account .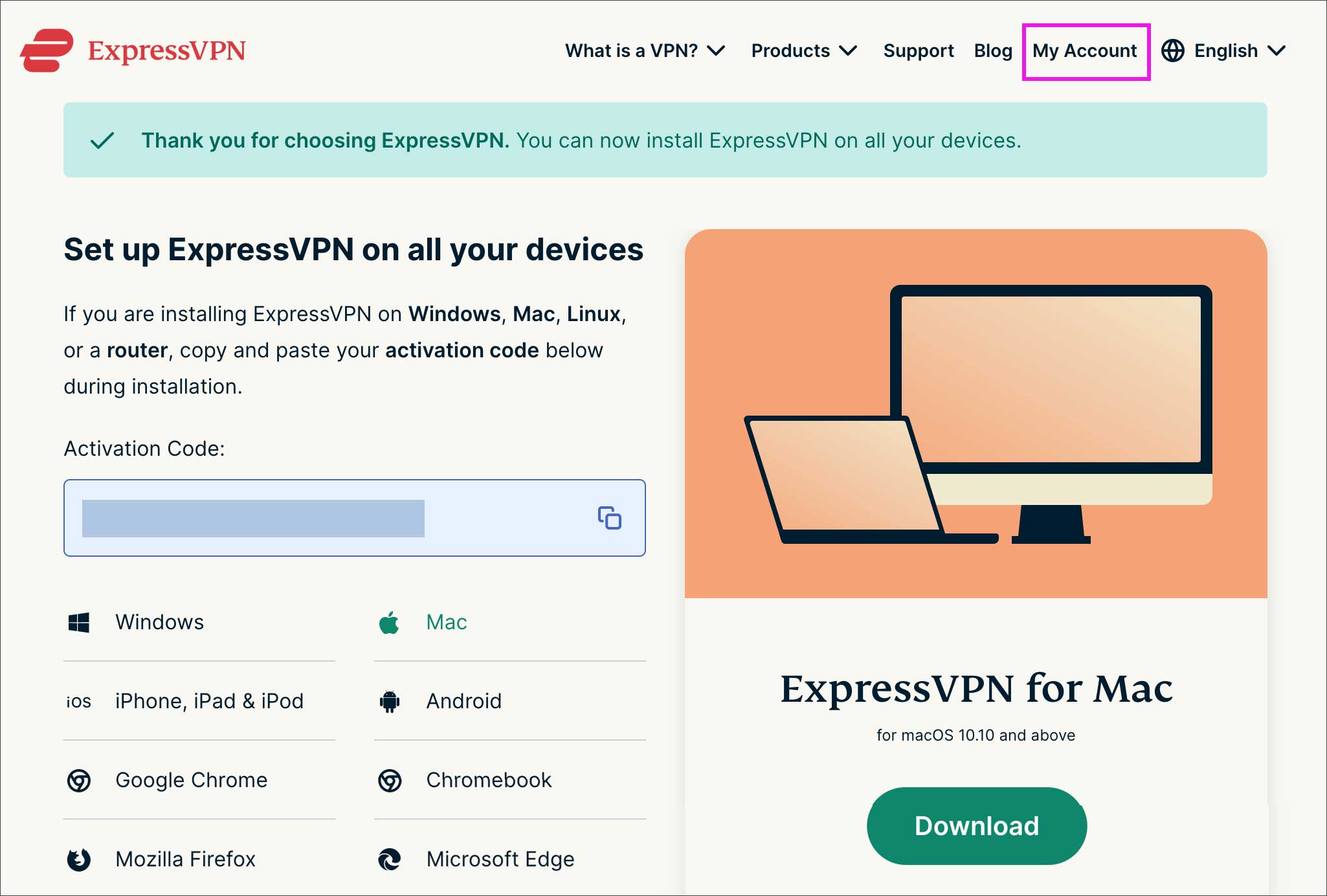 If you were accessing from a Mac browser, the download page for Mac OS will be displayed.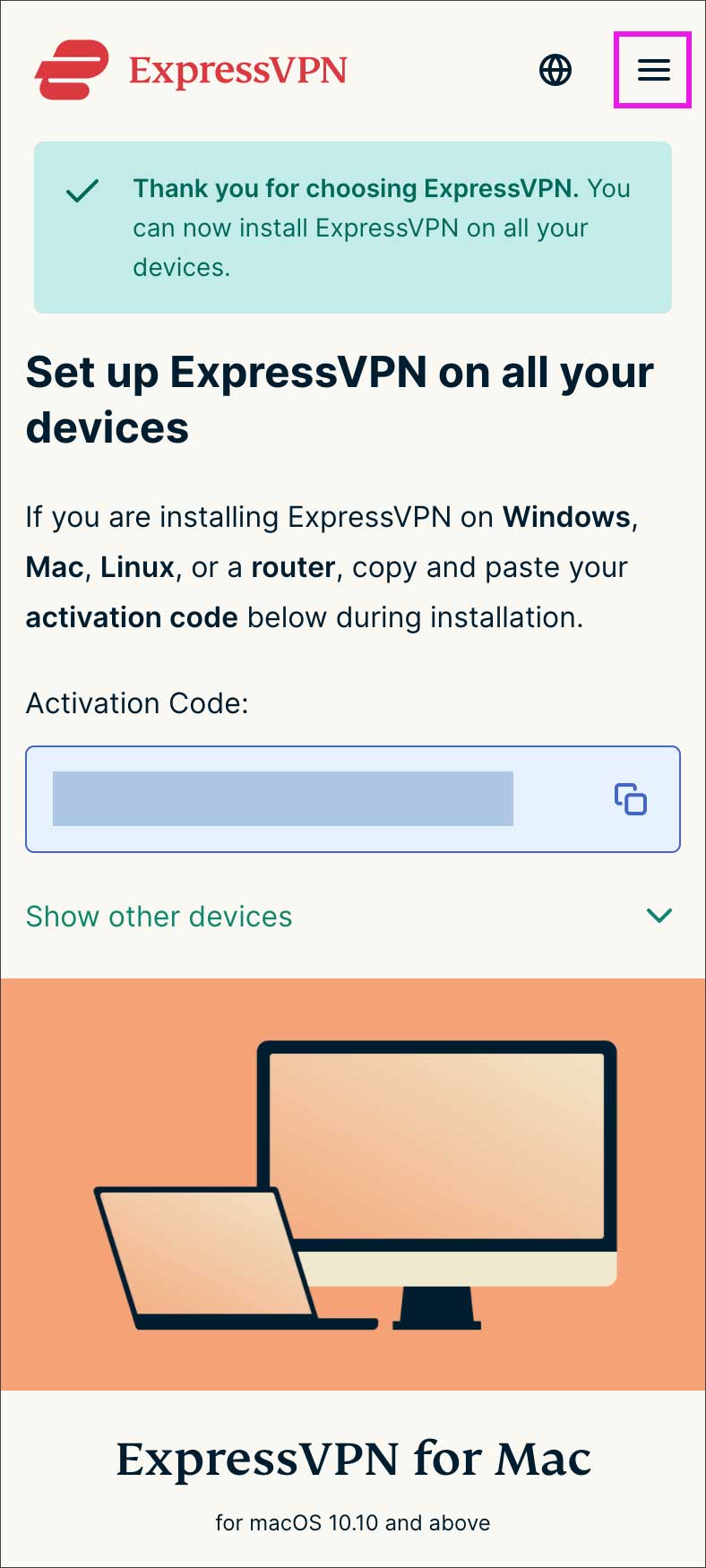 Tap the menu icon at the top right ↓.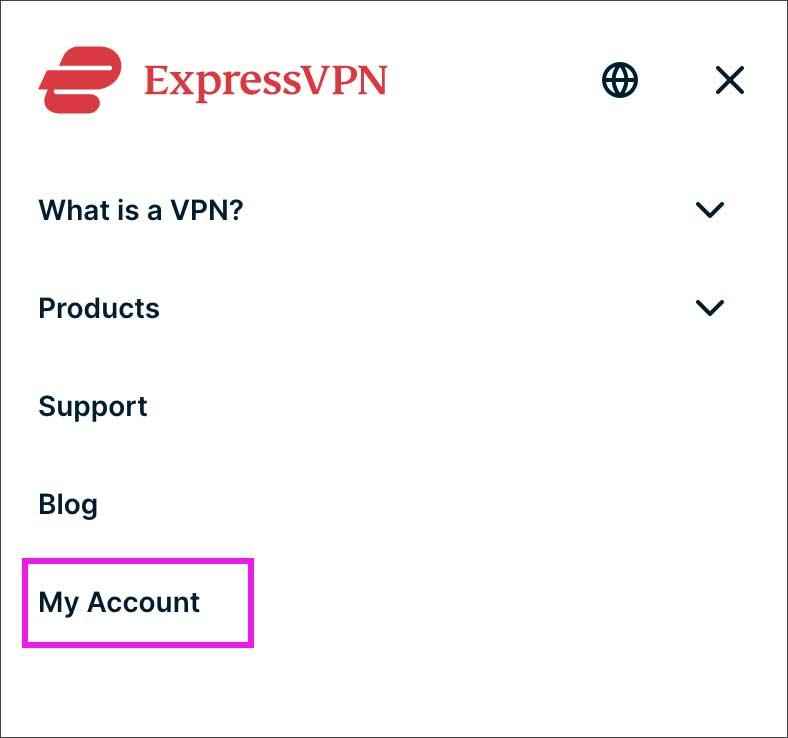 Tap "My Account" from the menu
Then, you will see the "My Account" page, where you can check your subscription summary and other information. You can also change your password from the menu.



Now, to actually use ExpressVPN, you need to install the app on your PC or mobile device, so let's go to the "Set up your device" section.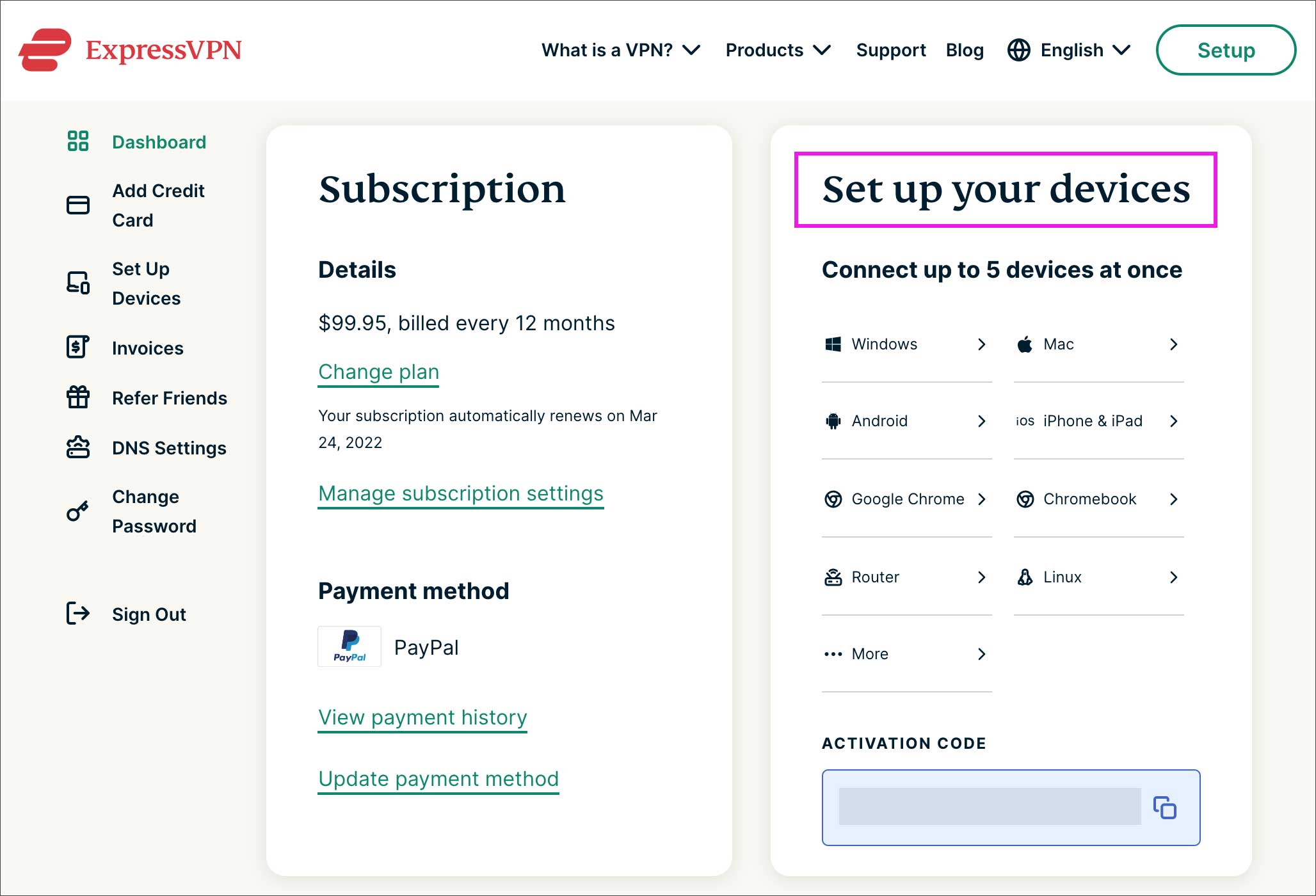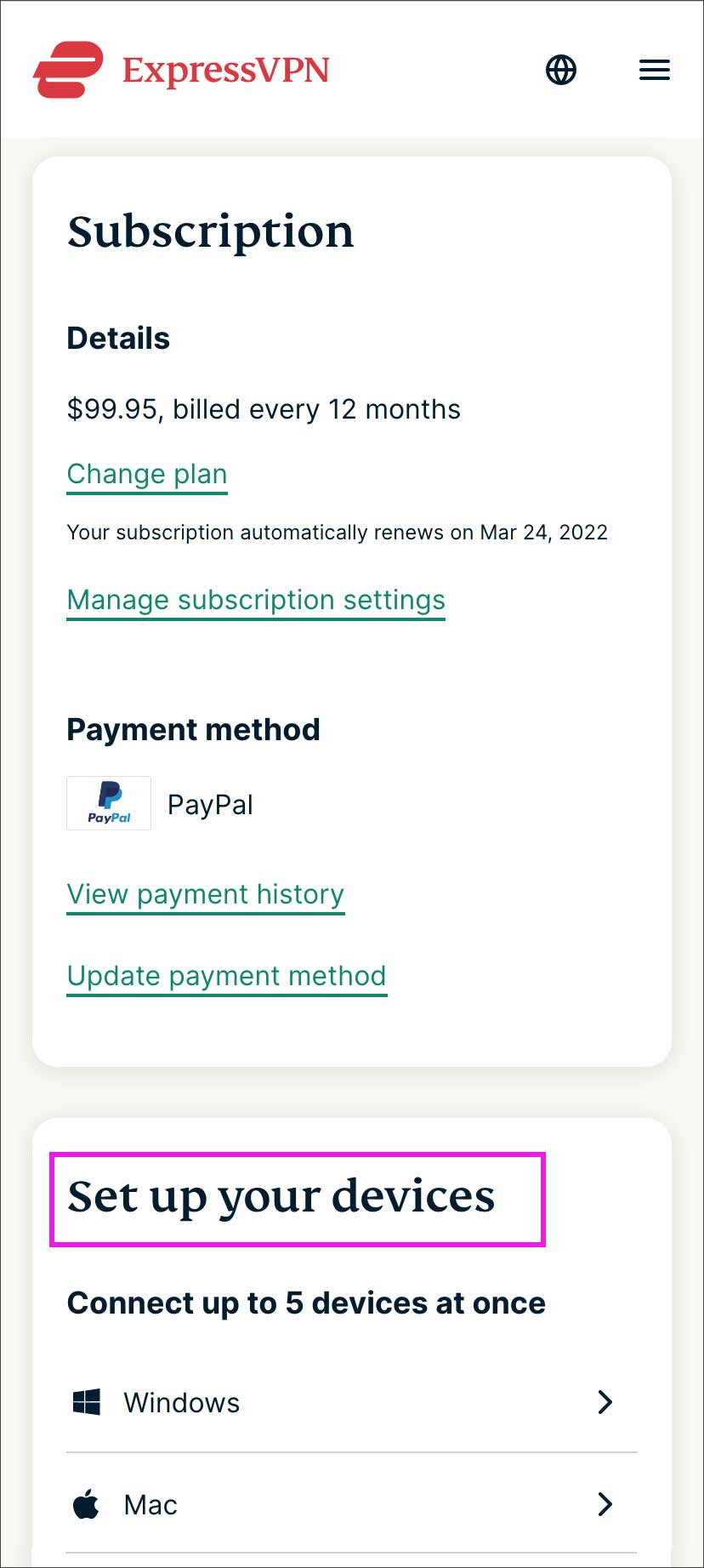 If you click (tap) the OS you want to use ExpressVPN from the "Set up your device" section, the download page for the apps for various OS will open.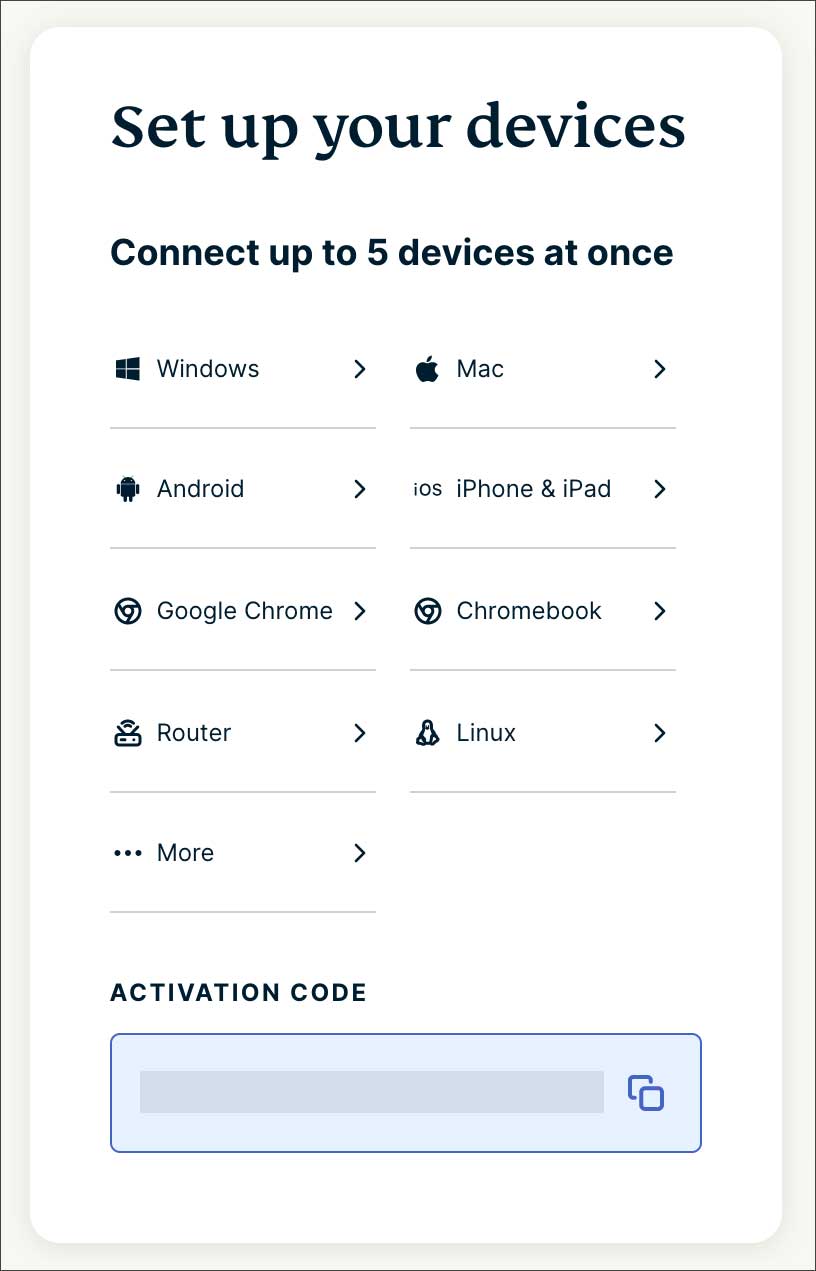 This is the download page for the Mac version of the app. Click the " Download " button to download the desktop app. The procedure is the same for the Windows version.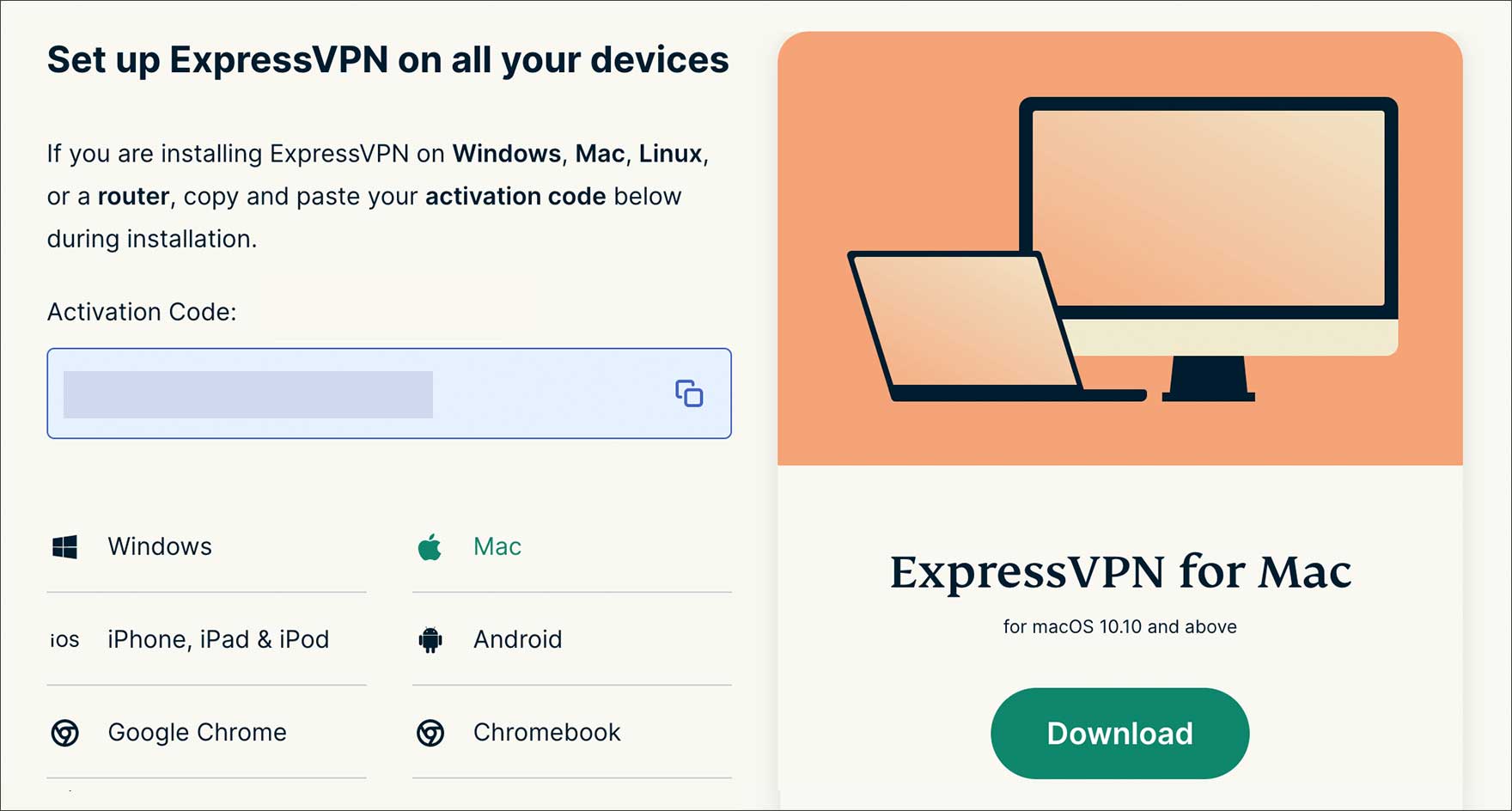 If you are using an iPhone or iPad, go to the Apple App Store and download the app.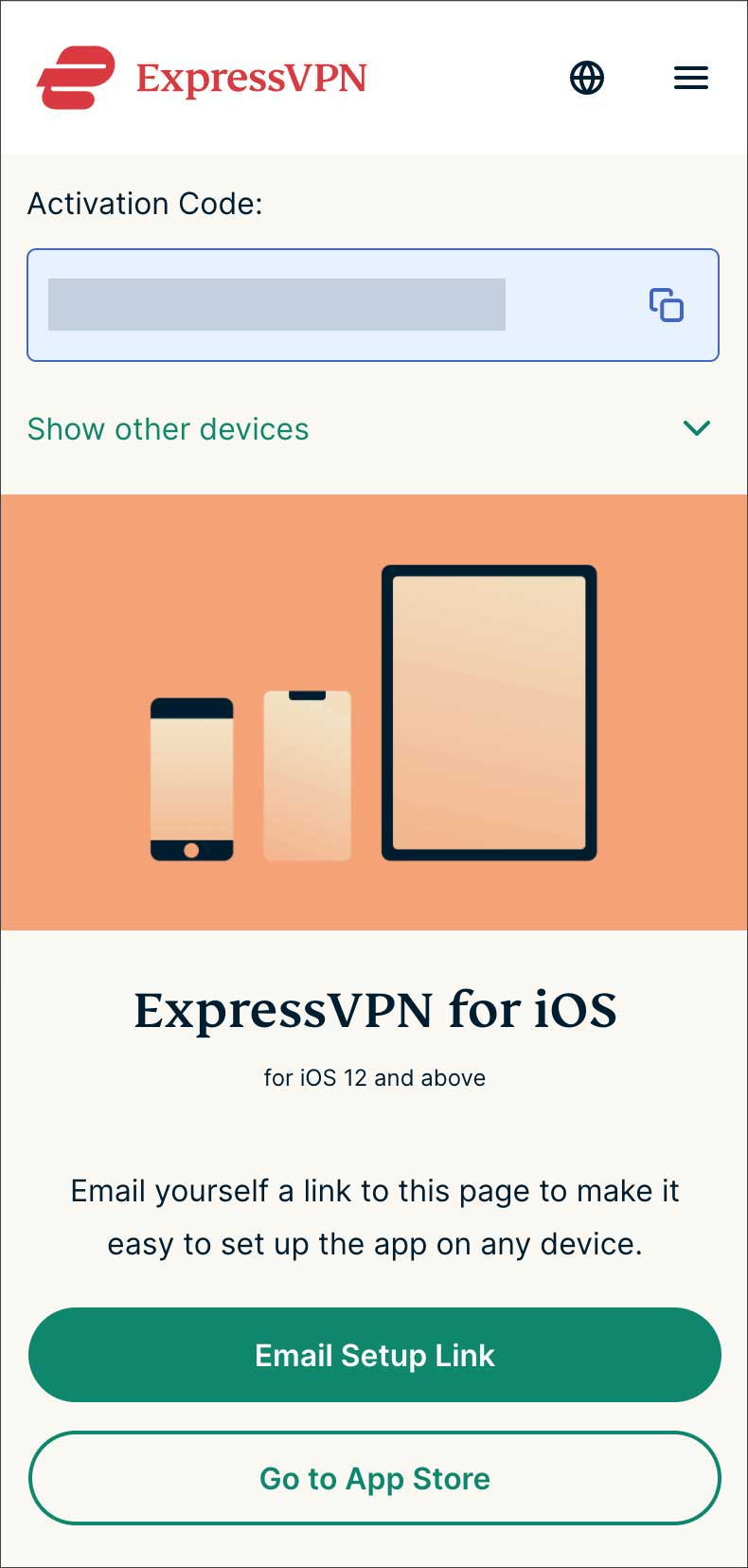 If you are using an iPhone or iPad, download the app from the Apple App Store.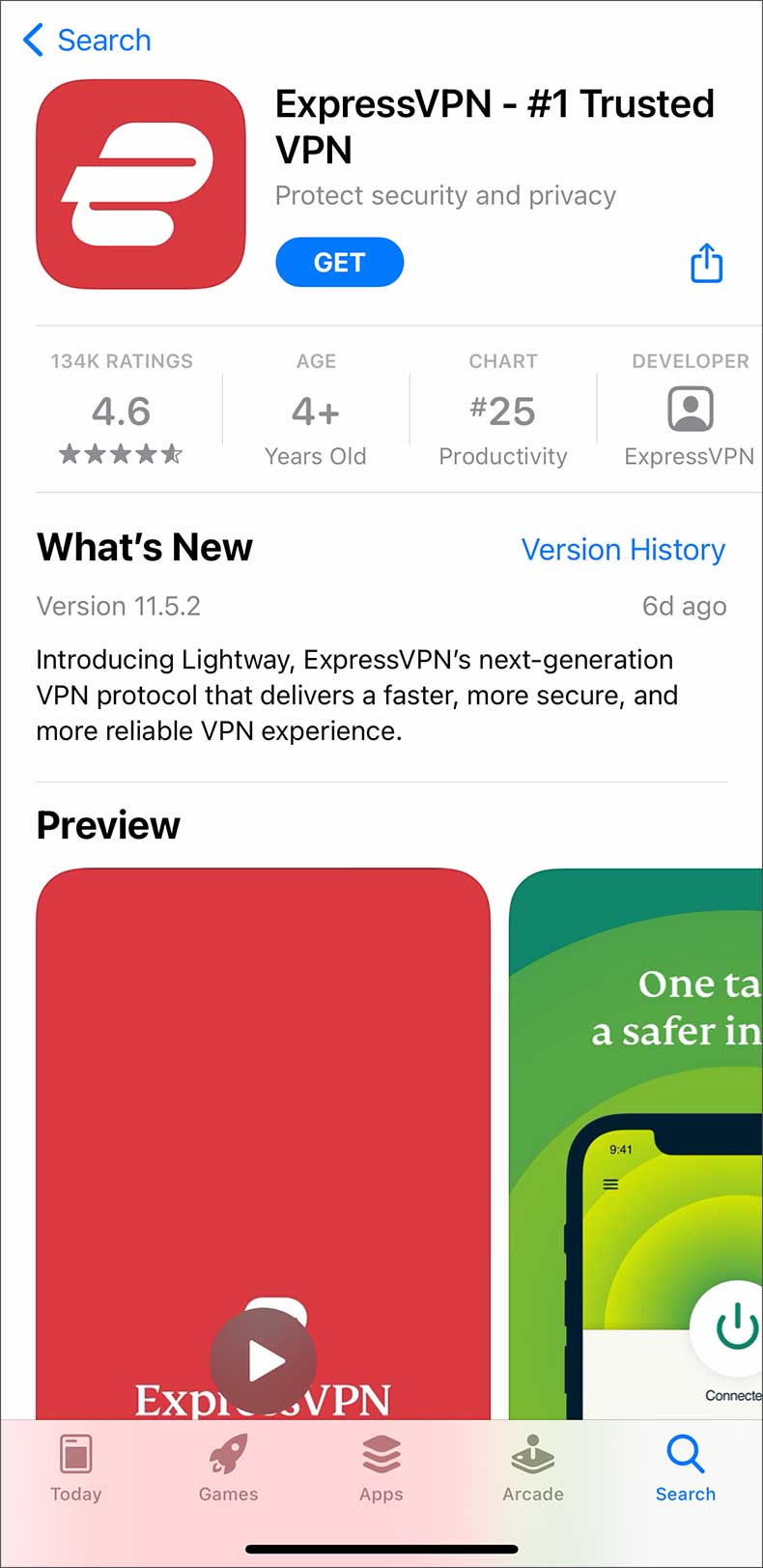 The App Store will open, so install it.
After the download of the desktop version is complete, install the app.
(The following is the installation completion screen for Mac)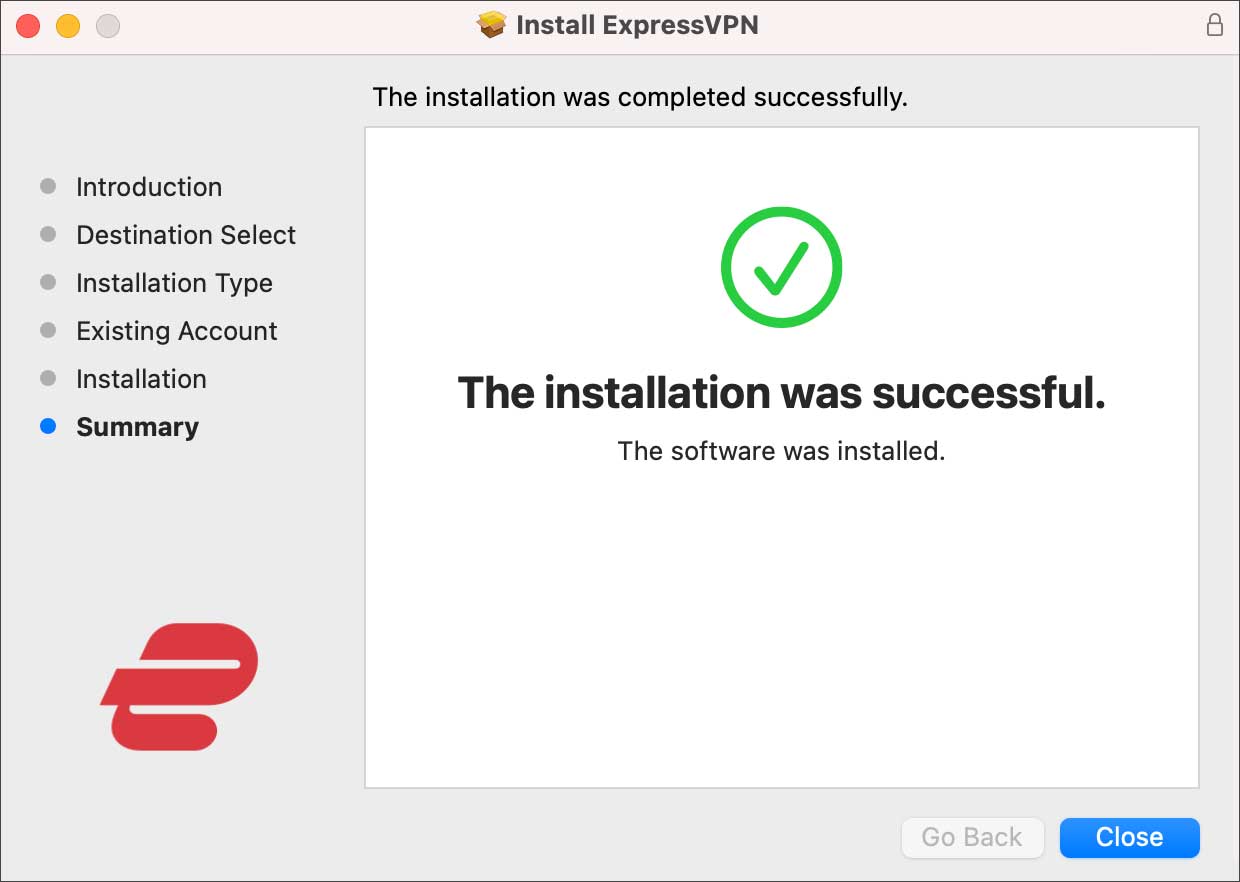 After the installation is complete, open the desktop app. When the app window open, paste the activation code and sign in.
Now you can use the ExpressVPN app. It's very easy to use, so you don't have to worry about it.
ExpressVPN is easy and simple to use.
The app starts up.
At first, probably "Japan" is selected as the location, but you can select a different location by clicking the button on the right to open the "VPN Location Screen".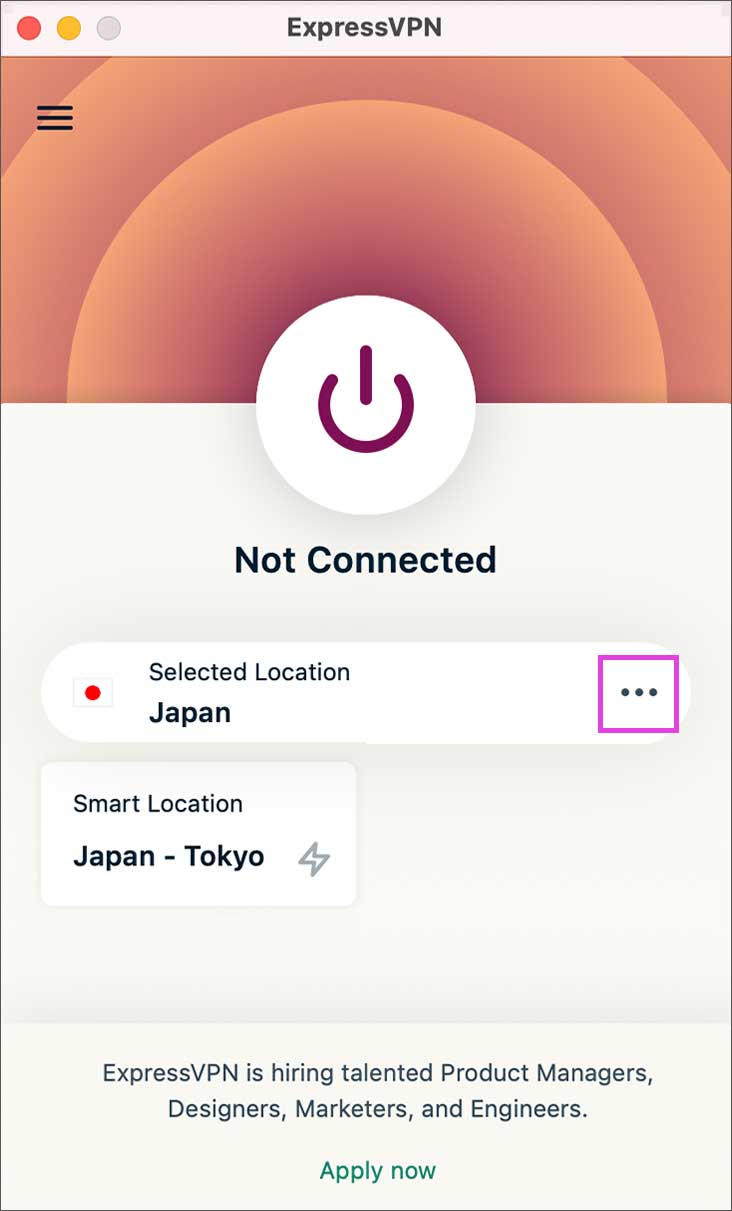 In the VPN Location screen, you can select the country and city you want to access to. If you check the star ⭐ mark, it will be added to your "Favorites".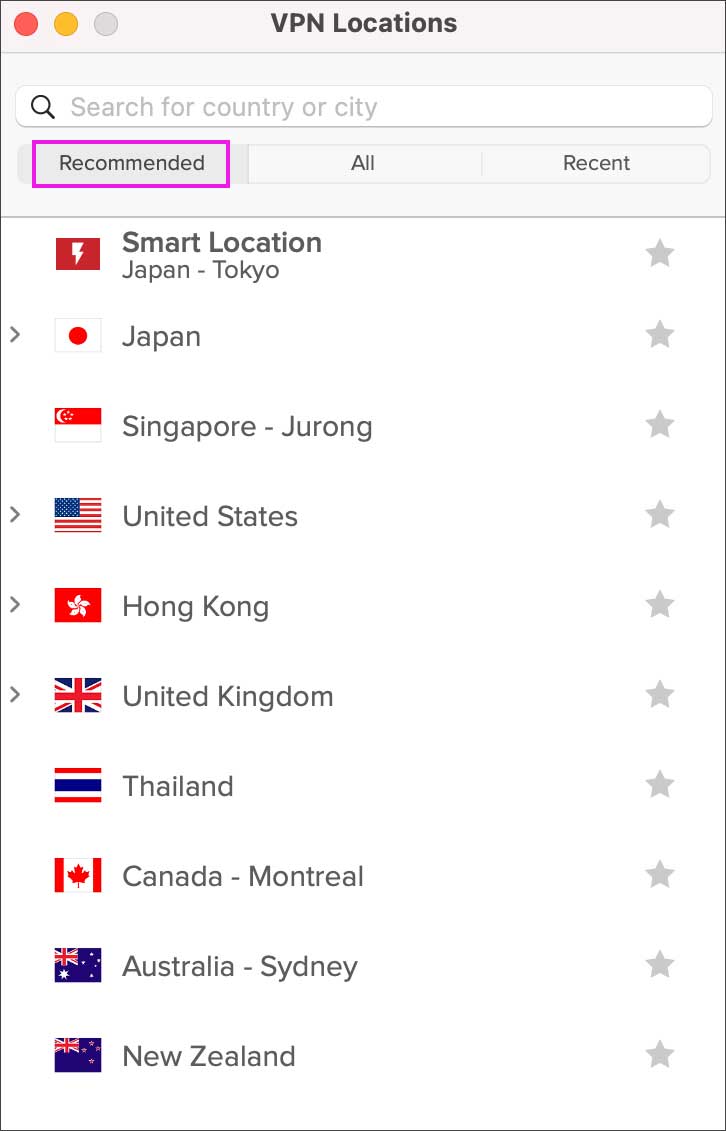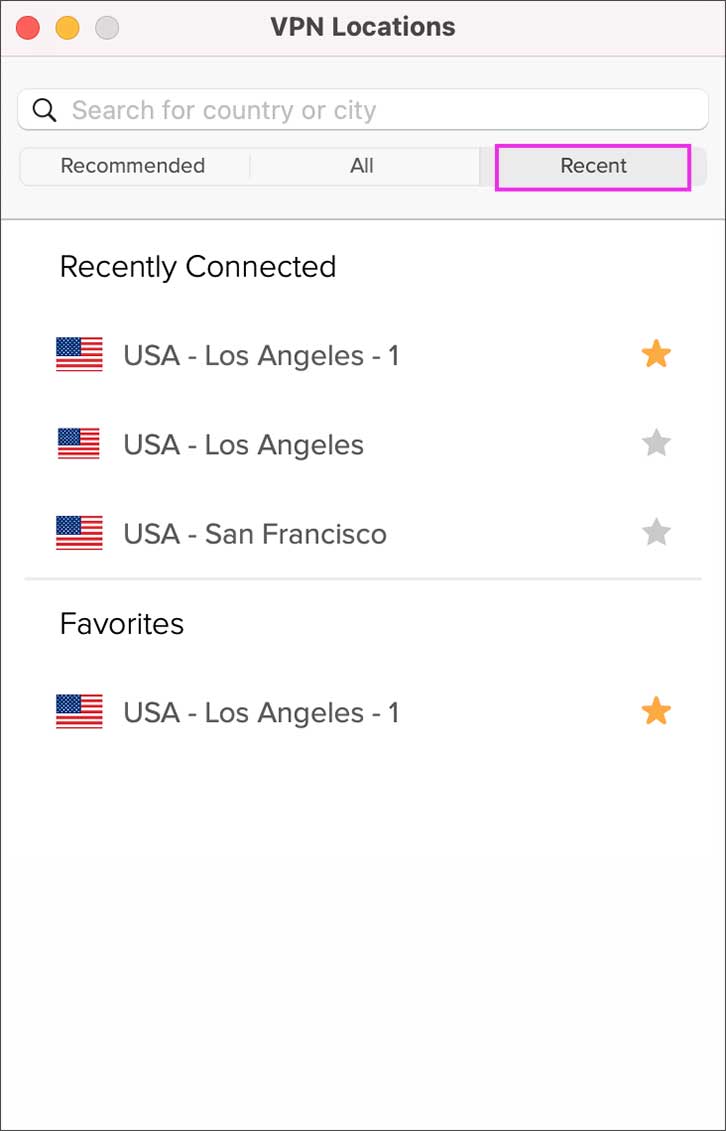 For example, if you are in Japan and want to watch video streaming services in U.S. such as Disney+, NETFLIX, HBO MAX, etc, or if you want to use web services that are only available in the U.S., select a location in the U.S..
After selecting your country and city as shown below, press the round shape Connect button.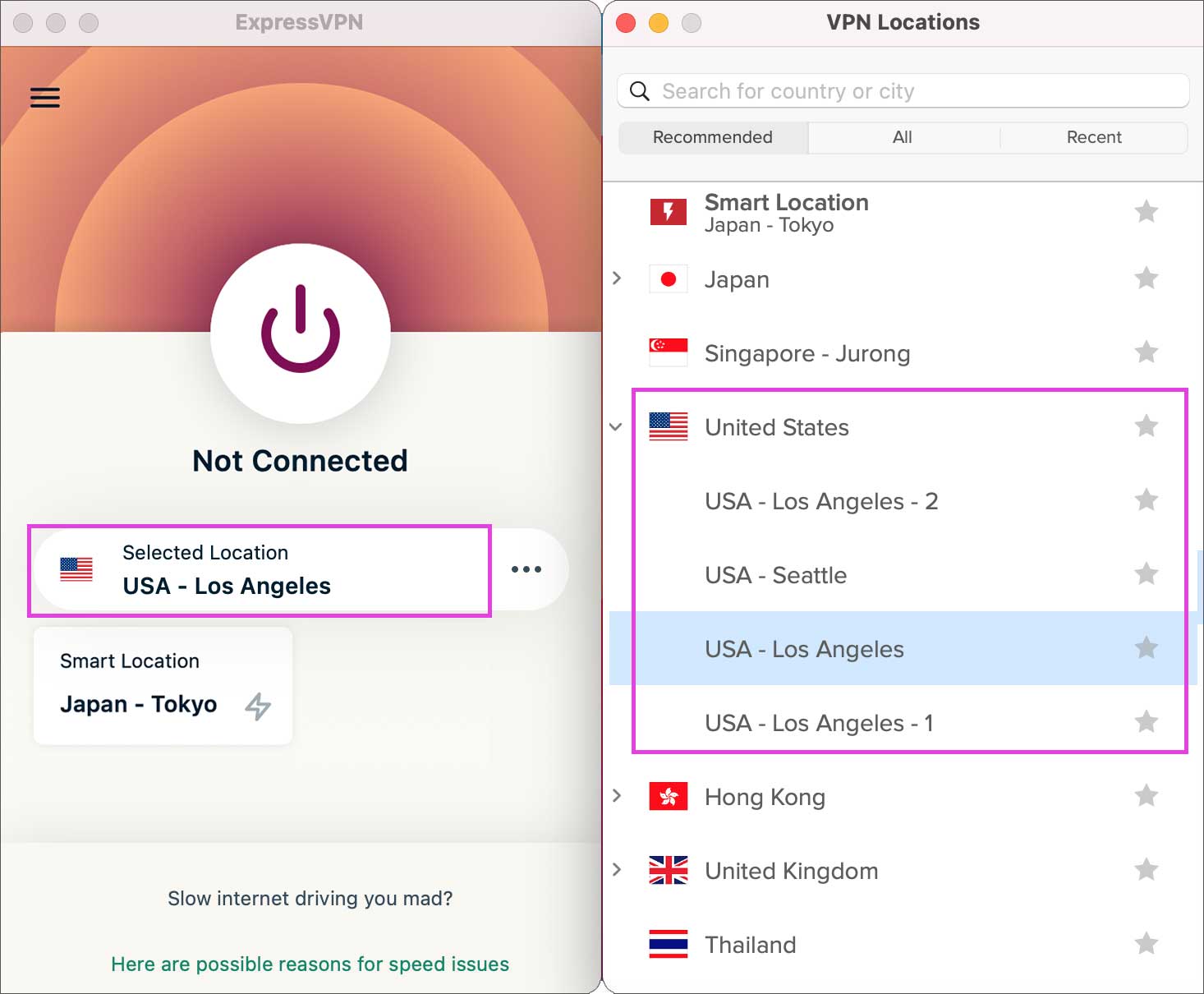 It takes about two or three seconds to connect, and "Connected" will be displayed. It's that easy.


As for the icons lined up below, you can register five frequently used website links or app shortcuts, etc.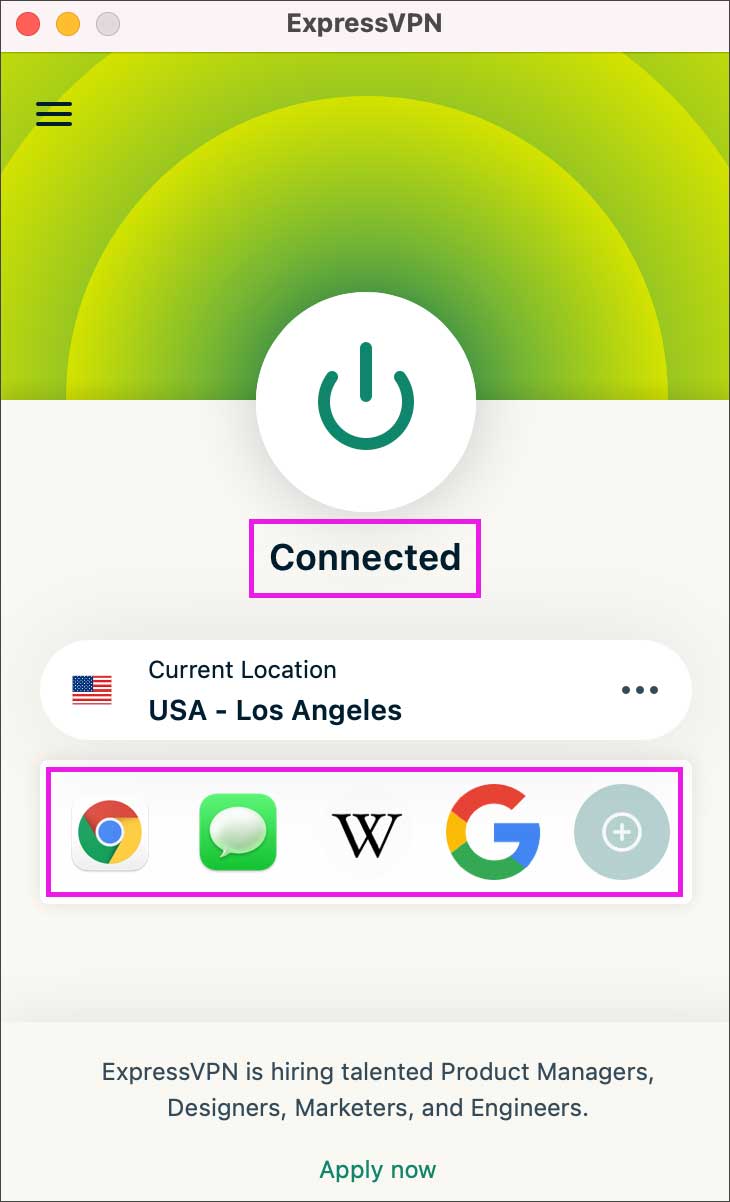 In my case, I have registered shortcuts to some video streaming services as shown below. It is convenient because the site is displayed with one click.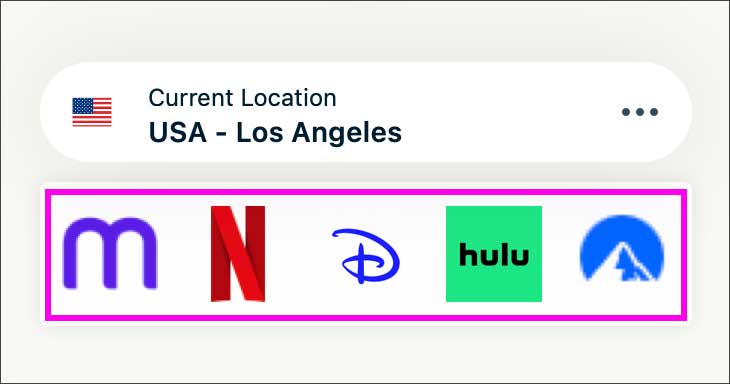 Shortcuts can also be edited and registered from the top left "Menu -> Preferences" ("Options" in Windows OS).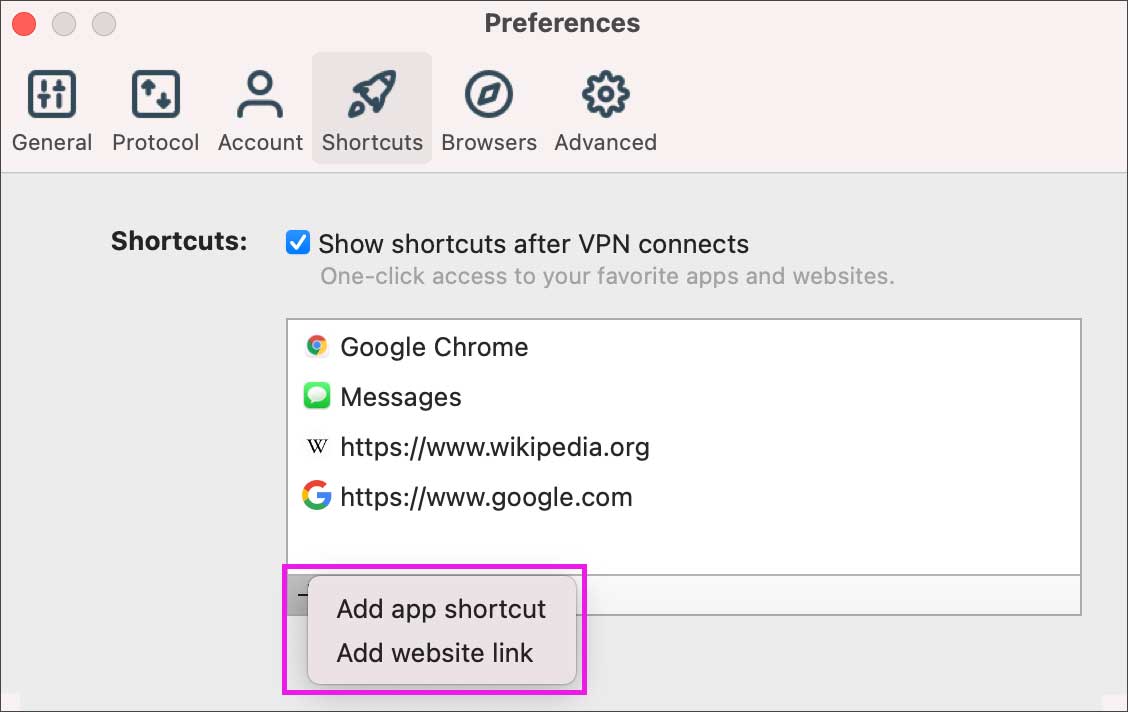 Access the US web service

Let's check if the connection is actually switched to the US.
Accessing the US site of Disney+
Normally, if you access the US site of the Disney+ video streaming service from Japan without using VPN, you will be automatically redirected to the Japanese site of the Disney+ and will not be able to view the US site.
When I type "https://www.disneyplus.com" into browser without a VPN,
it automatically switches to "https://www.disneyplus.com/ja-jp/".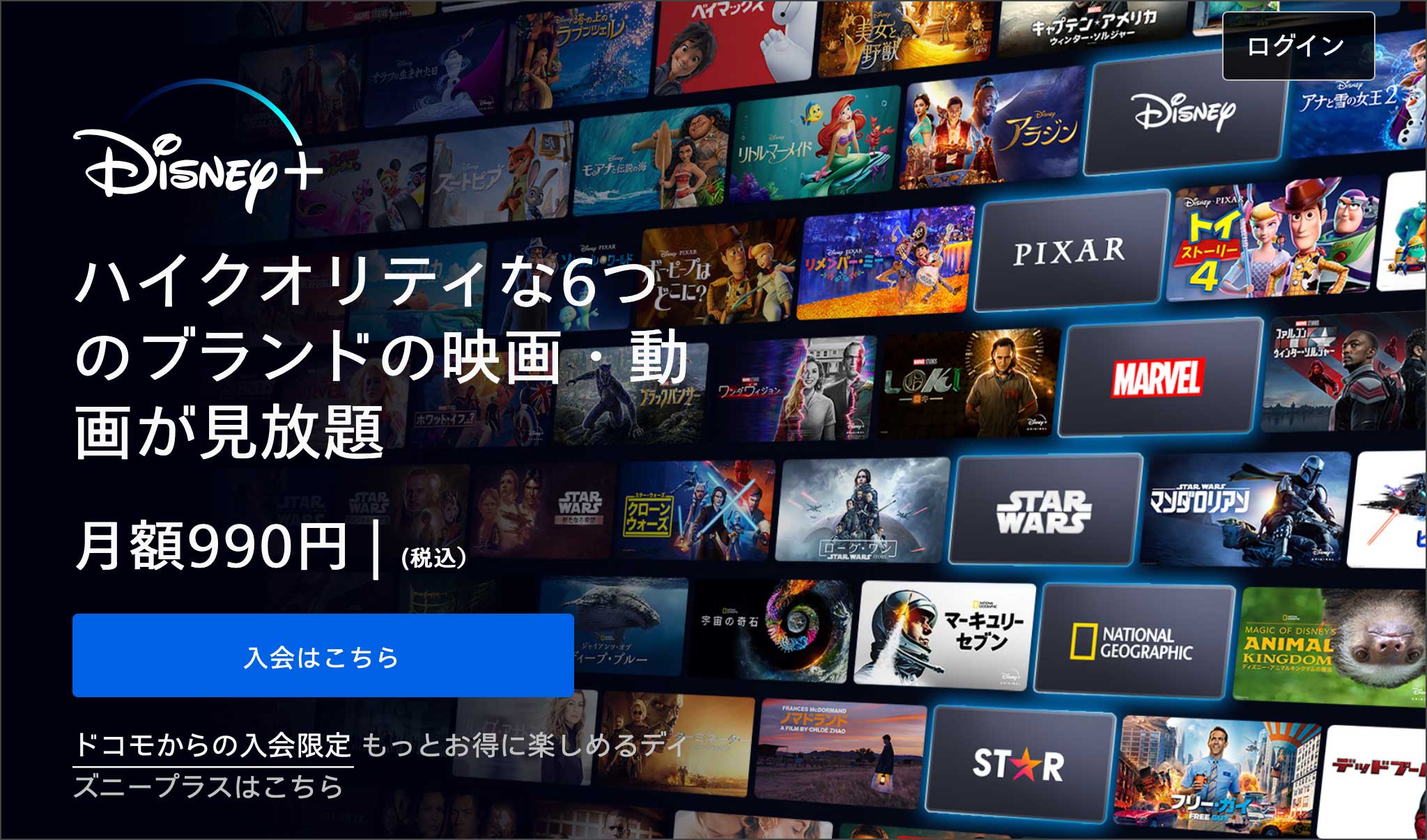 You can't access the U.S. site without a VPN.
So I try to use ExpressVPN and select the location "USA" to connect to the VPN. It connects quickly and in a few seconds, so no stress.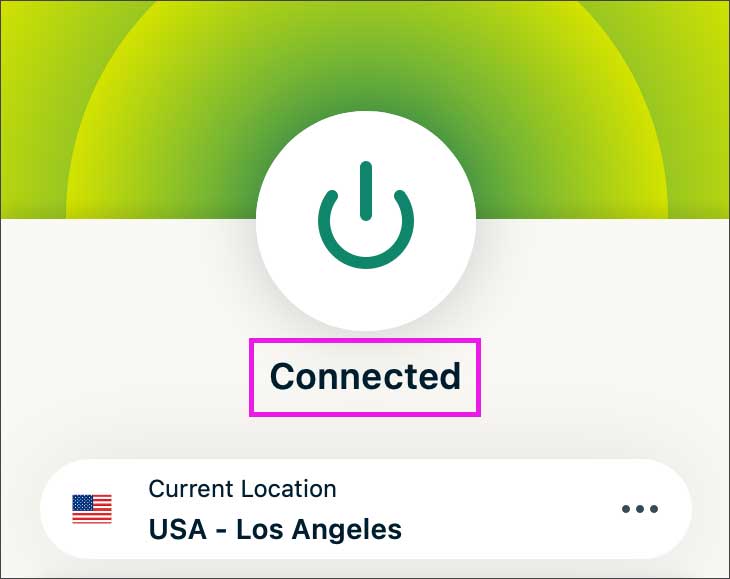 In the same way, I typed in "https://www.disneyplus.com", and this time the US version of the Disney+ site appeared!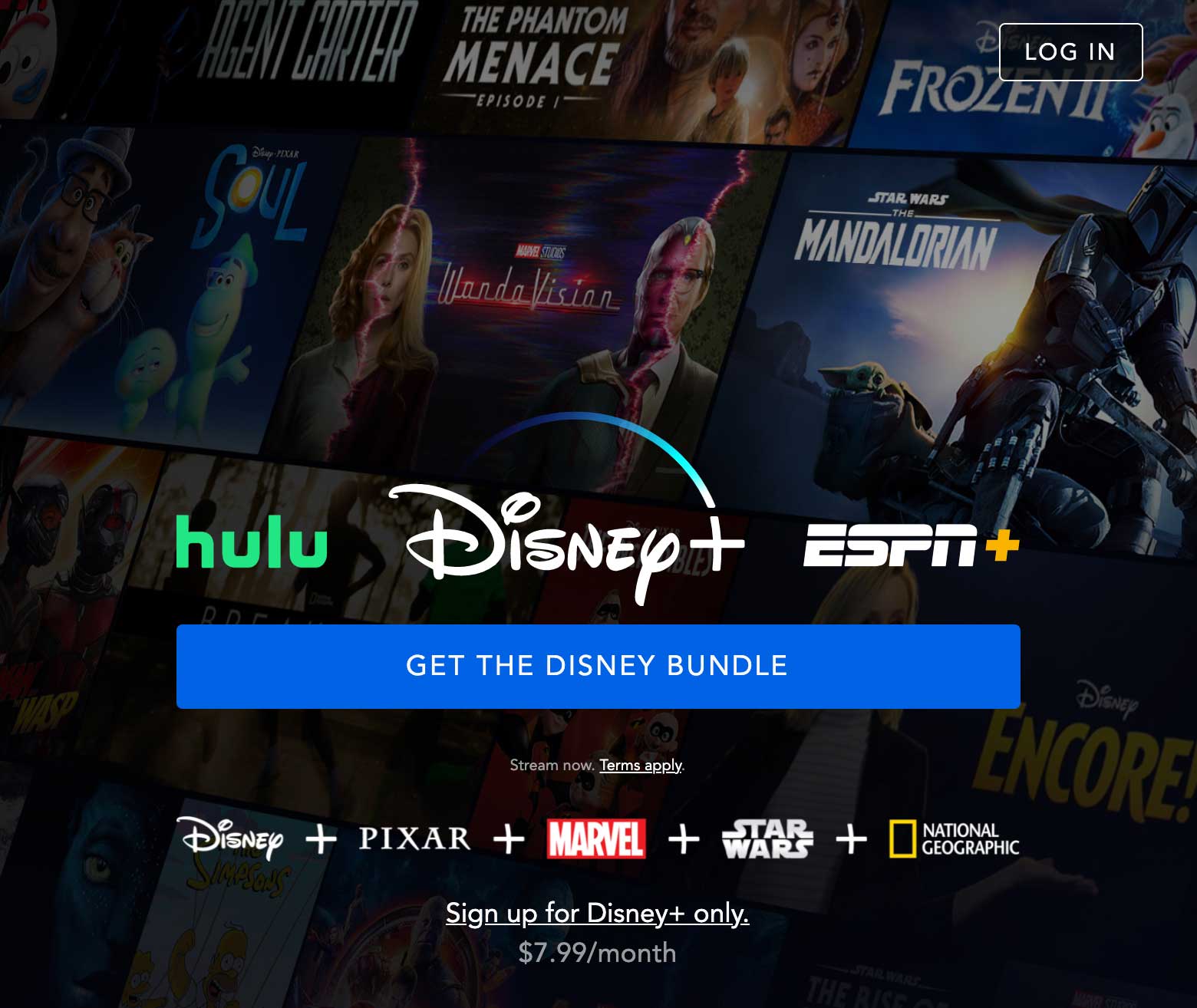 Protecting Your Own Communications
Now, you can freely access the contents of the world. However, this is not the only benefit of using a VPN. You can keep your communications private and secure, and not have to worry about anyone snooping on your important information or activity history.


Currently, whether it's using applications, data management, payment-related services, or communications, everything you do in your business and private life is done online. Even the most important information is now handled in the cloud. As a matter of fact, these daily communications secure?


The network environment at your office or home are not always secure, and even when you are out and about on public Wi-Fi, you never know when someone might try to intercept your transmissions. Wi-Fi is freely available in cafes, coworking spaces, airports, lodging facilities, and everywhere else. However, it is easy for a malicious person (or organization) with a little knowledge to snoop on those communications.


As the latest web services are being created day by day around the world, we are also constantly exchanging important data online. ExpressVPN is an essential tool to keep your communication private and secure while ensuring free internet access.